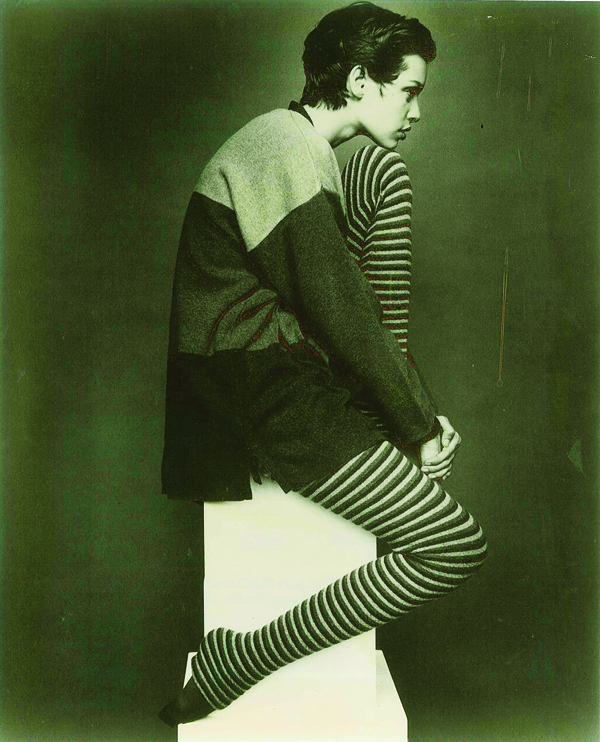 Joan Vass, an American original.
Drawing upon her education in philosophy and aesthetics, Joan Vass set out to work in the art world. Beginning as an assistant curator of drawing and prints at the Museum of Modern Art, she then went on to edit art tomes for Harry N. Abrams and as a contributing columnist for Art in America. It was during this time that Joan developed an interest in hand knits & crochets. She tapped into the skills of local women to produce her first designs. This collection, consisting of hats & mufflers, was bought by arbiter of fashion, Henri Bendel. It quickly sold out, changing Joan's career from observer of art to creator of art.
Incorporated in 1977, her eponymous collection expanded into sweaters for both sexes. Using the same local artisans, the designs were unique, limited and beautifully crafted. Demand for Joan's quirky unstructured knitwear grew during the 1980's prompting large scale production at Signal Knitting Mills in South Carolina under the label Joan Vass USA. Encompassing all the components of a complete wardrobe – sweaters, trousers, skirts & dresses, the aesthetic remained the same, with fine fabrics, natural fibers and ageless designs.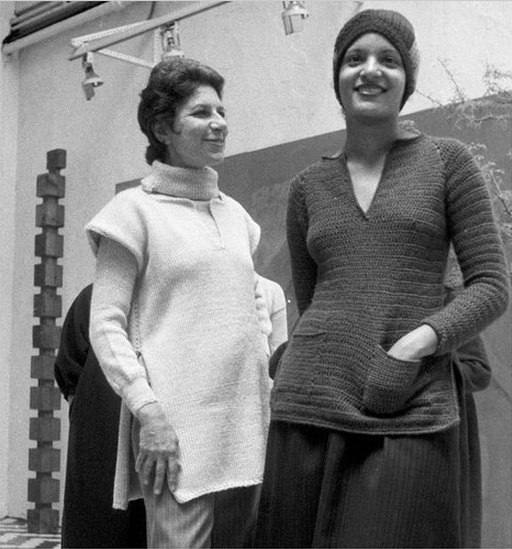 Joan's unique approach, that of eliminating the excess, leaving a timeless, seasonless collection garnered her many accolades, including the Extraordinary Women in Fashion award from the Smithsonian Institute, Coty American Fashion Critics award and the Prince Machiavelli Prix de Cachet award.
The Joan Vass brand continues today with renewed attitude. Building on the tradition of luxurious knitwear since its inception over thirty years ago, this is a collection of understated elegance. Classic silhouettes have been modernized using fabrics that envelop the body in comfortable luxury. Soft silk cashmere sweaters, multidimensional knit jacquards, jerseys and interlocks are styled in ways that pay tribute to the unique aesthetic that is Joan Vass.
Timeless, chic and uniquely American, Joan Vass is the modern woman.